Search Last 7 Days Death Notices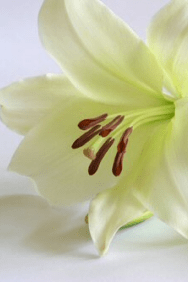 The death has occurred of
Thomas White
Thomas White, late of Knock, Co. Mayo and formally of Portnason, Ballyshannon, Co. Donegal. Peacefully after a short illness at Mayo University Hospital, Castlebar, Co. Mayo. Beloved brother of Ann and George, sister-in-law Claire, loved uncle of Julie Ann, Kathryn, Ross and Gemma. He will be greatly missed by his extended family and friends.
Miss You Brother
Your actions were always kind
A generous hand and an active mind
Anxious to please and loath to offend
A loving brother and faithful friend
We'll all miss you very much
A private cremation service will take place on Wednesday (15th November) at 1.00pm in Lakelands Crematorium, Cavan. The service shall be streamed live from 1.00p.m on Lakeland Crematorium page at www.churchservices.tv/lakelands
No flowers please, donations in lieu if so desired to:
Croí Heart & Stroke Charity https://croi.ie/
North West Hospice, The Mall, Sligo https://northwesthospice.ie/
Peter McVerry Trust https://pmvtrust.ie/
Médecins Sans Frontières https://msf.org.uk/
or c/o Patrick McKenna Funeral Directors, Ballyshannon.
A 'Celebration of Life Ceremony' will take place on Tuesday (21st November) at 1.00pm in Dorrian's Imperial Hotel, Ballyshannon, Co. Donegal with interment afterwards in St. Anne's Churchyard.
Date Published:
Tuesday 14th November 2023
Date of Death:
Sunday 12th November 2023