Search Last 7 Days Death Notices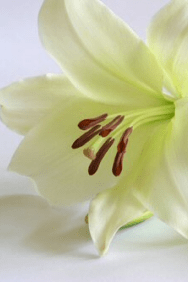 The death has occurred of
Tony de BARRA (BARRY)
Formerly of Mountrath, died suddenly on the 23rd of November. Formerly a teacher at St. Joseph's CBS, Fairview. Tony was involved in theatre in both Dublin and Dundalk. He is survived by his seven children and their mother, his grandchildren, his sister, his brother-in-law and his cousins.
Méala mór a bhás
Resting in the Eternity Room of Quinn's Funeral Homes, Bridge Street, Dundalk on Friday, the 26th of November from 10am-1pm. Tony's funeral cortege will then travel to Dublin via the Town Centre, pausing at Dundalk Town Hall at 1.30pm. Resting in Fanagan's Funeral Home, Lower Kimmage Road (opposite Mount Argus Church) from 3:30pm – 5:30 pm on Friday, the 26th of November for family and close friends only. Cremation in Mount Jerome, Harold's Cross at 10:00am on Saturday, the 27th of November. COVID restrictions apply. No flowers please.
The Ceremony can be viewed by following this link:
https://www.mountjerome.ie/victorian-chapel-service/
To keep everyone safe, please continue to adhere to social distancing, wear a face covering and refrain from handshaking and hugging.
You are encouraged to leave a personal message and your memories of Tony in the Condolences section below.
A condolence book will be in place over the weekend at The Spirit Store, George's Quay, Dundalk for those in Tony's wide circle of friends who would like to express their sympathies and record their memories in this way. (Please sanitise hands after pen use)
Date Published:
Thursday 25th November 2021
Date of Death:
Tuesday 23rd November 2021