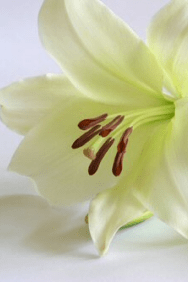 Condolence Book for
Conor HICKEY
This Condolence Book is now read-only
60 days after publication, this book becomes 'read only' which means that no new condolences may be added; however, the condolence book may be viewed, saved and / or printed at any time.
Dearest Conor,
I am saddened to the core of my heart.
May comfort your Mammy and Daddy and sisters.
Please lord wrap your arms around Conor and mind him.
We had some fantastic times kiddo.
All our love Ciaràn, Julie, Tadhg and Lorcán.
<3<3<3<3<3
— Julie Freeman
I am deeply saddened to hear of your loss your son Conor Hickey. My thoughts are with you and your family in this difficult time...
— Mary O'Neill
— tom slevin n.s.w. australia
Good-night and God-Bless "Lil Cous" .....R.I.P....
watch over the family , especially your "Ma" and "Da" and sisters ......Your an amazing Angel now Conor (*_*) with skates on (*_*) xxxxxxxxx
— Tracey Flynn
so sorry Conor to hear of your passing. You will be sadly missed. God Bless

from the kavanagh family
— Sandra kavanagh
Rest in peace. your in gods hands now.
— Gareth
Our thoughts and prayers are with Conor's family at this tragic time. Rest in peace young Conor.X
— Gaffrey Family, Cabra
we are sorry to hear of conors tragic passing our thoughts are with you all at this unbelievable time
— the walsh family mervue galway
our thoughts and prayers are you all , so so sad. rest in peace conor ..xxxx Rogers family . xxxxxxxx
— OLIVIA ROGERS
Conor you will be sadly missed by so many people!
Heavens gained another Angel but if only things could be different..
My thoughts are with all your Family and large circle of Friends
R.I.P
Conor Hickey

CIARA SULLIVAN
— Ciara Sullivan