Search Last 7 Days Death Notices
Florists serving Louth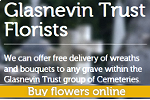 Florists
Free delivery of flowers, purchased in our outlets, to any grave within the Glasnevin Trust group of Cemeteries; Palmerstown, Dardistown, Glasnevin, Newlands Cross & Goldenbridge.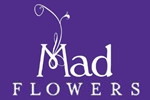 Florists
Nationwide Service - based in, St. Margarets
When you order sympathy flowers from Mad Flowers we will ensure they are of the highest quality and crafted to the highest standards. All of our sympathy sprays and wreaths are unique just advise us of what colour you would like and let us do the rest.