Search Last 7 Days Death Notices
Urns & Keepsakes serving Tyrone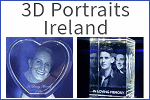 Urns & Keepsakes
3D Portraits Ireland is a supplier of 3 dimensional crystal portraits. The floating motif comes from a 2D image which is converted to a beautiful 3-dimensional floating motif. The image covers 180° of the object.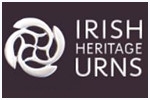 Urns & Keepsakes
Barnalascaw, Templemore, Co. Tipperary
At Irish Heritage Urns, we embrace the history of Ireland and the tradition of fine craftsmanship when creating our unique, handmade urns and frames.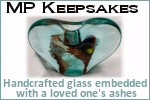 Urns & Keepsakes
1 Laghtagoona, Corofin, Co. Clare
An Irish-based company specialised in producing unique handcrafted glass pieces, embedded with a loved one's ashes. Urns and keepsakes may be ordered through your funeral director or directly through the crematorium.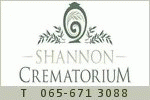 Urns & Keepsakes
Illaunmanagh, Shannon, Co. Clare V14 PV30
West of Ireland's only crematorium, located in Shannon County Clare. Nestling in a tranquil setting on the banks of the river Shannon, we offer a peaceful and rural choice for the people of the West of Ireland.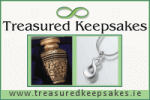 Urns & Keepsakes
We specialise in the finest Urns and Keepsake Jewellery. Keep your loved one's cremated remains, or lock of hair, with you at all times. Ask your funeral director about Treasured Keepsakes or contact us directly.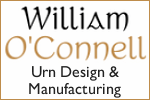 Urns & Keepsakes
Shanbally, Lisronagh, Clonmel, Co. Tipperary, E91 HY64
Based in Clonmel, Co.Tipperary, Ireland, we provide a comprehensive suite of products to cater for your loved ones from Urns to memorial artefacts to Grave frames. We design and make all our Urns for burial, columbarium walls and for keeping in your home.