Irish Association of Funeral Directors (IAFD)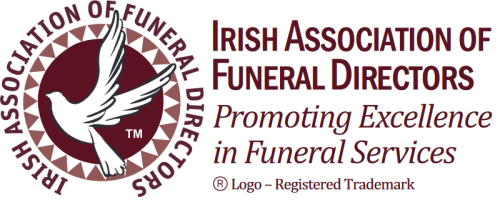 The Irish Association of Funeral Directors (IAFD) was established in 1979 to promote excellence in funeral directing and to foster cooperation between members - to enable them to provide a better service to their clients. IAFD members conduct 80% of funerals on the island of Ireland. The Association is consulted by government, local authorities, media, interest groups and the general public on matters relating to funerals. The IAFD has a Code of Practice and Quality Standard which must be adhered to by all of its members.
When choosing a funeral director to look after your loved one and your family, we recommend that you choose an IAFD member in your area. Only IAFD members operate their businesses to the IAFD Quality Standard which is aligned to the European Standard for Funeral Services. IAFD members are independently audited to confirm that they comply with this standard.
You can find your local IAFD member here https://www.iafd.ie/members 
Contact the Irish Association of Funeral Directors:
Email: enquiries@iafd.ie
Telephone: +353 (0) 818 935000