Search Last 7 Days Death Notices
Funeral Directors serving Donegal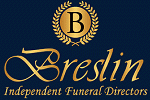 Funeral Directors
Serving Donegal-Sligo-Leitrim
Breslin Funeral Directors have been serving the people of the North-West with care, respect and dignity for 50 years.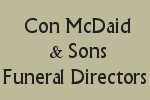 Funeral Directors
Glenkeeragh House, New Brook Court, Lismonaghan, Letterkenny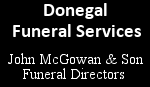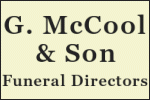 Funeral Directors
Gerard McCool & Son Funeral Directors have served the people of Ballybofey and the surrounding areas for many years, a role they undertake with dedication and empathy.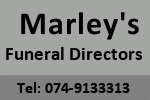 Funeral Directors
Gortness, Cloghan, Lifford, Co. Donegal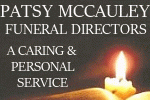 Funeral Directors
Keenaghan, Belleek, BT93 3ES
Serving The Community For 50 Years.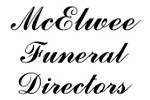 Funeral Directors
A specialist and comprehensive funeral service.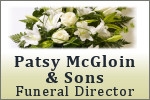 Funeral Directors
Patsy Mc Gloin & Sons are a family run funeral directors based in Cliffoney, Co. Sligo serving Sligo, North Leitrim and South West Donegal.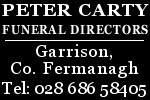 Funeral Directors
Loughside Road, Garrison, BT93 4BY
An independent family run business, providing a personal and professional funeral service. Covering all areas.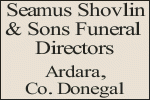 Funeral Directors
Sandfield, Ardara, Co. Donegal